Sanitary Service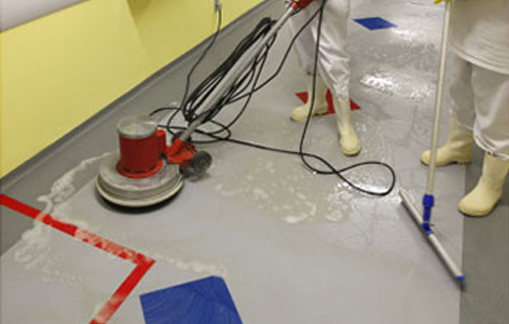 Atlanta Sanitary Service
Methicillin-resistant Staphylococcus aureus (MRSA) is a deadly form of staph that is resistant to most antibiotics. It used to be found only in hospitals and nursing homes.
Now it is common in public places, such as health clubs, gyms and school locker rooms, where it infects healthy people in the prime of life. In the past decade, several young athletes have died from staph infections they picked up in their school locker rooms.
STAPH IS JUST ONE OF MANY BACTERIA AND VIRUSES THAT INHABIT SURFACES IN PUBLIC PLACES. A PARTIAL LIST INCLUDES:
MRSA

Rhinoviruses, cause of the common cold

Funguses that cause athlete's foot

Human papillomavirus (HPV)

Ringworm
Most of these germs are not life threatening, but they can make people sick with a range of ailments from skin conditions to colds and the flu. If you own or manage a facility where there is a possibility to infect your members or customers, you are responsible.
Places germs like best
Germs proliferate in warm, moist areas and other places people frequent on a regular basis:
Gyms and health clubs

School gyms and locker rooms

Public restrooms

Office common areas

Malls and shopping centers

Nail salons

Restaurants
Other places they proliferate include:
Doctors' offices

Health clinics

Nursing homes

Assisted living centers
How to be sure your facility is really clean
To help your facility achieve the highest sanitary standards, our trained sanitary services technicians follow a step by step cleaning process which includes:
Removing general waste and cleaning waste containers

High dusting, including tops of cabinets and other hard-to-reach areas

Damp dusting

Vacuuming

Disinfecting all hard surfaces, such as floors, gym equipment, locker rooms, bathrooms, office break rooms and all other public areas

Spot cleaning walls
Contact your local sanitary services provider
XSI Disaster Services is locally owned and operated. We understand the extra complications from operating in a mostly warm climate. If you want your facility cleaned by people who know Georgia, call us at 770-787-9086.